CHILDREN'S RIGHTS ART PROJECT
To celebrate 21 years of existence, our CHILDREN'S RIGHTS ART COLLECTION will be on offer to collectors during the month of May.

THIS COLLECTION WAS COMMISSIONED IN 2005 WHEN EACH ARTIST WAS ASKED TO CREATE AN ARTWORK DEPICTING ONE CHILDREN'S RIGHT BY ALICE ART GALLERY.
THESE ARTWORKS WERE DONATED TO MATLA A BANA AND WAS USED FOR THE BIRTHDAY CALENDAR PRINTED THE NEXT YEAR.


The highest offer received (above reserve price) on each painting on 31 July 2023 at 12:00 will secure ownership of one or all of these unique collectors art works
CHILD PROTECTION MONTH 2023 UNIQUE OFFER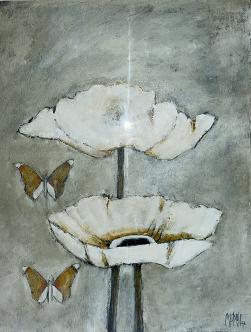 To celebrate Child Protection month, you can make us an offer on this beautiful Michael Heyns collectors piece donated by Alice Art Gallery. You will find the work of award winning and master, Michael Heyns, in private collections of major corporations and individual collectors in South Africa and abroad.

© Copyright Matla A Bana - A voice against child abuse