OUR CHILDREN ARE OUR GREATEST TREASURE.
THEY ARE FUTURE.
THOSE WHO ABUSE THEM TEAR AT THE FABRIC OF
OUR SOCIETY AND WEAKEN OUR NATION.
Nelson Mandela
MAKE A DIFFERENCE

TODAY

PLEASE DONATE

NOW

AND HELP US REACH

30 000 CHILDREN EVERY YEAR
FOR AS LITTLE AS R 200 WE CAN PACK ONE COMFORT PACK FOR ONE CHILD WHO HAS BEEN RAPED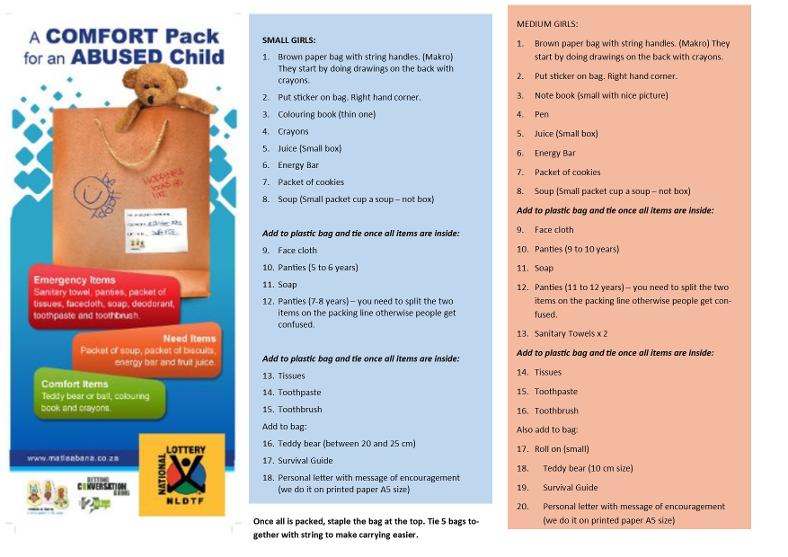 Our comfort packs are given to little girls ages between 5 and 12 when they report sexual crimes to the police. We need to supply 100 packs of each age (5 to 8 and 9 to 12) in each province every month. You can donate R200 towards a pack or collect items we need for the packs.

Support our special comfort pack drive:

OR DONATE TOWARDS A CHILD
FRIENDLY REPORTING FACILITY,
TRAINING OR OUR CHILD PROTECTION
SCHOOL EDUCATION PROJECT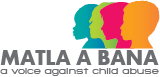 Non Profit Organisation:036-349-NPO